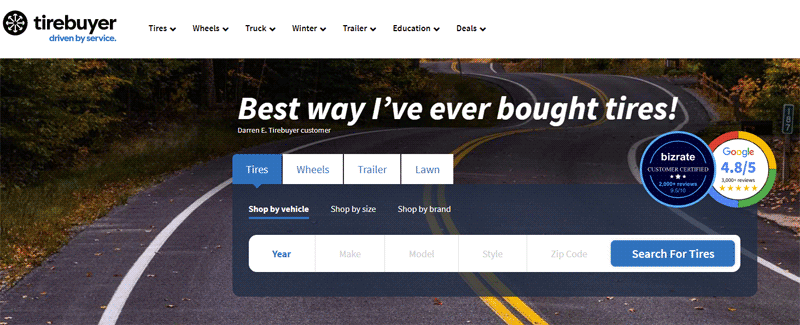 TireBuyer.com is where fed-up car owners come to cut through the nonsense of tire buying.

8% off any order + Free Shipping

10% off Tires for First Responders + Free Same Day Shipping

10% off Tires for New Customers + Free Same Day Shipping

Up to $100 off BF Goodrich Tradesmen Program
Careers at Tirebuyer.com
Tirebuyer.com is a small team of big thinkers who are changing the tire industry. Every day we are innovating to create something truly special. We realize that tires are a big purchase, and we strive to take the complexity out of the process — whether that's through technology, marketing, design, customer service, analytics, supply chain and more.
We have team members across the world, with home base offices in Charlotte, Edinburgh and Seattle.