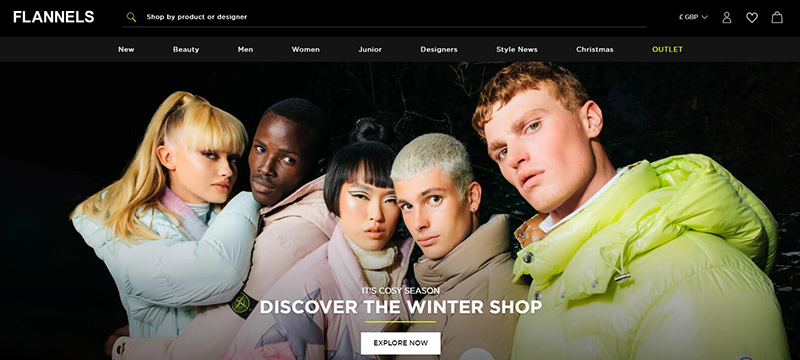 Flannels is a luxury retailer that sells men's, women's and kids' fashion. Discover loads of stylish clothing to match your personality. From Burberry to Alexander McQueen, Flannels has top designer brands waiting for you. Enjoy clothing, shoes, accessories and so much more.

Up to 20% off Sitewide

Floral OTH Hoodie from £1,250

Moncler logo sweater from £349

Creed Aventus cologne from £165
Loyalty Club
Join the Flannels Loyalty Club to earn points on all purchases! All you need to do is visit a Flannels store and ask a staff member to help you get your loyalty card.
Collect up to 20 points in a calendar year and you will receive you exclusive rewards twice a year!