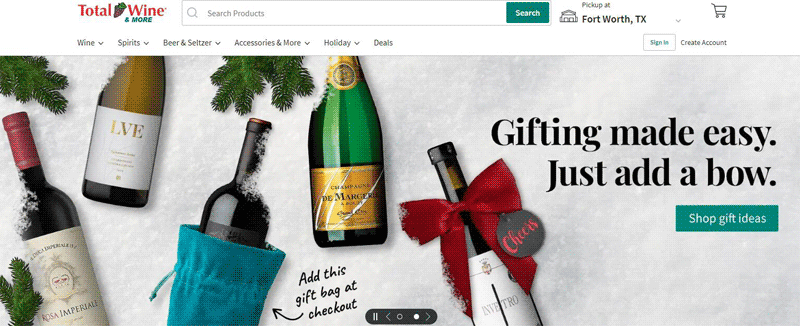 Total Wine & More is America's Wine Superstore® — the country's largest independent retailer of fine wine. We started in 1991 when brothers David and Robert Trone opened a small store in Delaware. Today, we operate 214 superstores across 26 states and continue to grow.

Save Up to $32 When You Purchase Select Champagne

Save 10% When you Buy 12 Identical Bottles of Wine!

Free shipping

Gift Bag - Corks For $1.99

Save 55% Off at Total Wine
SOCIAL RESPONSIBILITY
At Total Wine & More, we believe the products we sell can enhance many life experiences. We also have a profound understanding of the consequences of the misuse and abuse of alcohol. As a responsible corporate citizen, it's our commitment to the community to encourage our customers to enjoy our products in a responsible manner.