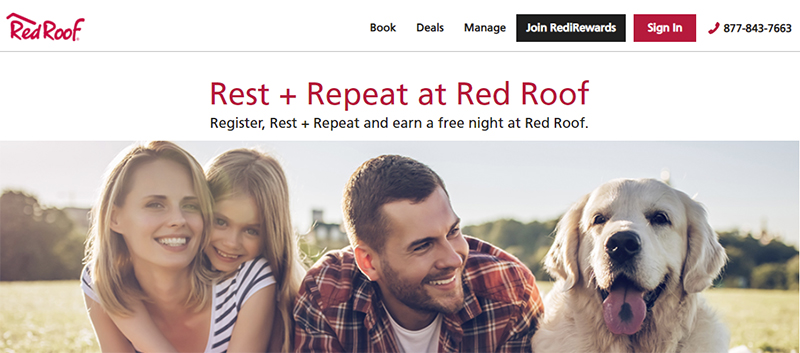 Red Roof has over 500 locations across the US. Red Roof is proud of their new rooms and knows that you will find them comfortable and welcoming. Red Roof continues to grow and provide new comforts to all travelers, at an economical price.
Coupon Codes
30% off Hotel Stays for Students
10% off Bookings for Military & Government Personnel
Up to 10% off any order with Advance purchase
10% off for Seniors Year Round
Up to 20% off Red Hot Deals
Shopping Tips
How can I receive my order details?
Once you have made your reservation, you will receive an email confirming your purchase. You can also log in to your account at Red Roof to access your order details.
Can I get a refund on my booking?
Contact the Red Roof customer service team to check if you can get a refund on your booking by calling them on 800-RED-ROOF or 800-733-7663.
How can I contact Red Roof?
Call them on 800-RED-ROOF (800-733-7663) or 877-733-7244 (Español), email them at [email protected], write to them at Red Roof Guest Relations, 2071 N. Bechtle Ave., Box 226, Springfield, OH 45504, or send them a message by filling out and submitting this online form. Red Roof is also available on social media for any inquiries.