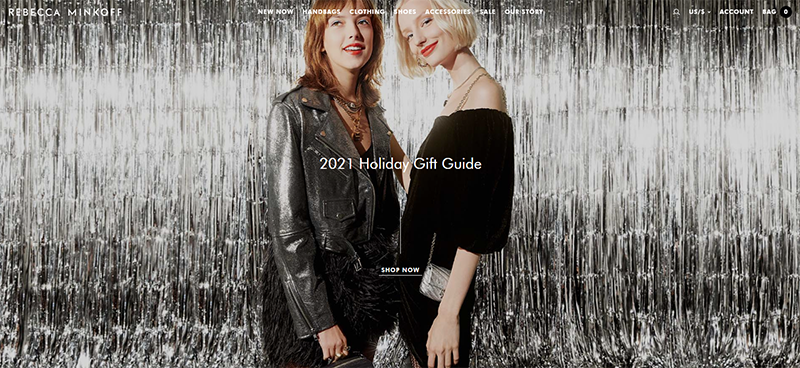 Rebecca Minkoff loves New York. Her "I Love New York" t-shirt design, worn by Jenna Elfman on Jay Leno's show right after 9/11, was her first big break and gave her a natural audience for her debut line of handbags in 2005. Bags are now Rebecca Minkoff's signature product, but Minkoff also designs men's accessories and women's clothing and shoes. She has a devoted following of "Minkettes" and celebrity fans including Reese Witherspoon and Keira Knightley.
Coupon Codes

Up to 75% Off Sale Items

25% Off Orders of $150+

Best Gifts Under $150 For Her

15% Off First Order With Email Sign Up
Shopping Tips
Brighten up a bland wardrobe or overhaul your whole look.
Get a summery look with ikat and striped bags in straw and canvas, all featuring custom hardware and the signature blue polka-dot lining.
Hold everything in the Morning-After bag, available in satchel, shoulder-strap, and mini versions.
Make your iPad and iPhone part of your look with Rebecca Minkoff cases.
Dress up your casual wear with eyelet dresses, ikat-print jackets, retro-inspired blouses, and boldly colored flats and sandals.