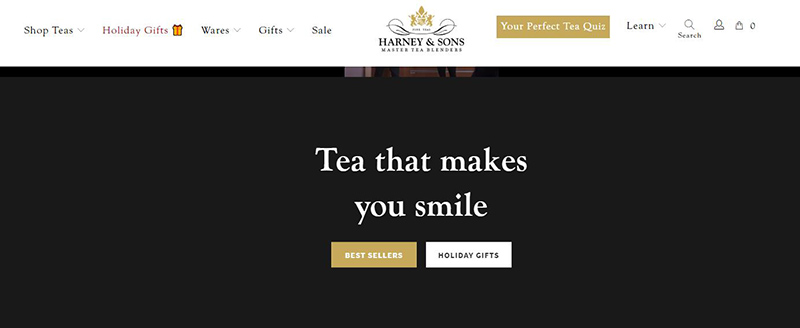 Put on the kettle and select your favorite flavor of premium Harney & Sons tea. From classic black and green teas to flavored blends and herbal teas, Harney & Sons has one of the widest, most loved selections of fine teas available. Try Harney & Sons' featured products to find a new taste you're sure to love.

15% Off Your First Order

Free 4 Oz Tin Fruit Tea of Your Choice When You Spend $50

$10 Off Orders Over $49

25% Off Chopra Center Teas
Harney & Sons Return Policy
If you're dissatisfied with your latest order of Harney & Sons tea, you can return it for credit within 30 days of the delivery date. If you wish to return a non-food item, it must be returned in its original condition.
Redeem a Harney & Sons Coupon Code
Once you've added your favorite Harney & Sons teas and accessories to your shopping cart, click the cart icon at the top right-hand side of the screen. On the Your Cart page, you'll find an itemized list of your order and your order total. Click the "Checkout" button if you don't need to update your cart. At the top of the Payment Method page, you'll see an area labeled "Gift Card or Discount Code." Enter your Harney & Sons coupon code here. When you click the arrow button, your order total should update.