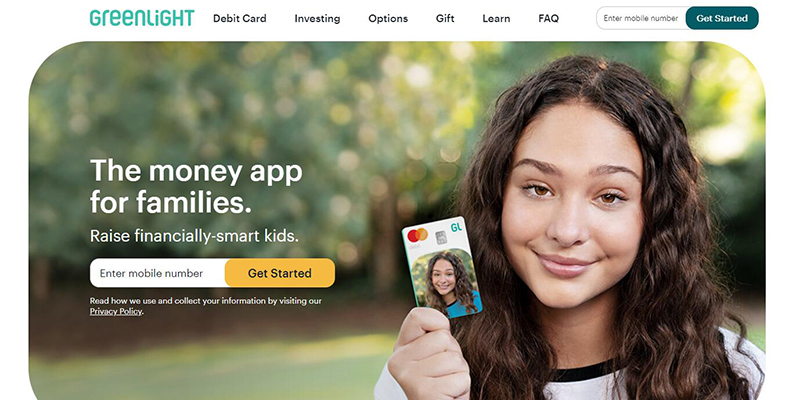 Teach your kids financial responsibility when you sign up for the kids' debit card from Greenlight Card. Controlled entirely by parents, Greenlight makes it easy to send more money with the tap of a button. You'll also enjoy the extra peace of mind with parental controls and instant notifications to track their spending. Learn more about Greenlight Card and help make it easier to pay kids for chores, set allowances on autopilot, and personalize their card.
Coupon Codes

Monthly Subscription Now $4.99

Set Greenlight to Pay Allowances Weekly or Monthly

Real-Time Transaction Notifications

Send lnstant Funds to Your Kids' Card

30-Day Free Trial
Shopping Tips
Is this a debit or credit card?
Greenlight is a debit card for kids, not a credit card. Parents load money onto the card from their own Greenlight app. And because it's a debit card, kids can't spend what isn't there. That's a pretty valuable life lesson.
They support kids and grownups of all ages. No minimum (or maximum) age here.