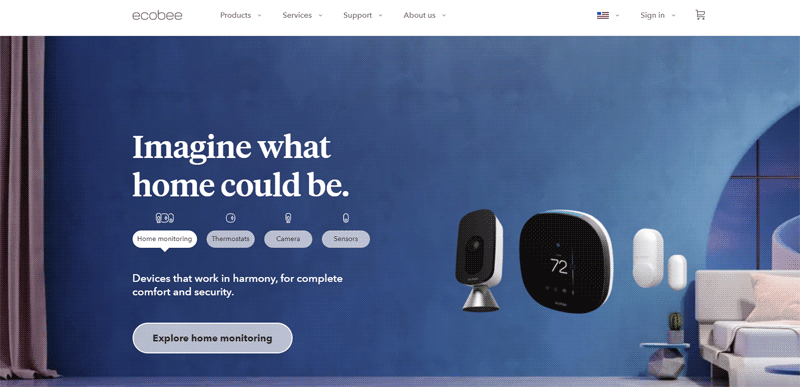 Upgrade your home with ecobee coupons when you shop their line of smart thermostats and home monitoring accessories.

10% off select items

Air Filters starting at $13

Smart Thermostats as low as $169

Accessories starting from $79
Come and go freely without keypads, codes, or false alarms.
Forgot your wallet? Haven is smart enough to know it's you, and automatically disarm itself. You can even arm and disarm the system using your voice.
Your family's phones are recognized by the system using Wi-Fi and geofencing technology, so you'll never set off the alarm1
Disarm remotely to allow access to trusted guests.
All you need is a SmartThermostat or SmartCamera.