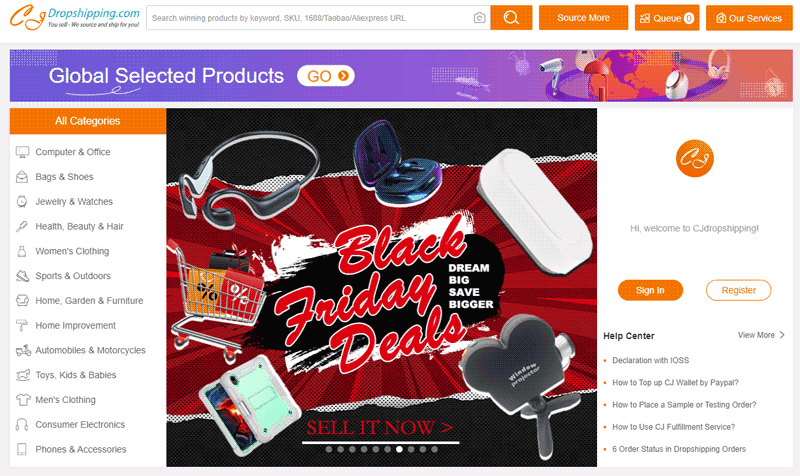 CJ fulfills orders for over 443,190 sellers worldwide. Dropshipping from worldwide to worldwide. We source and dropship for sellers on lots of platforms, including Ebay, Shopify, Woocommerce, WED2C and more!

15% OFF MyBookmark - Latest Deals

20% OFF - Black Friday Coupons

20% OFF Bags & Shoes

10% OFF new arrivals
Refund, Resend and Returns Policy
This refund policy is to be used as a resource by dropshippers who work with CJdropshipping.com ("CJ").
Please review the following policies carefully.
ALL DISPUTES SHALL BE OPENED ON CJ. OTHERWISE, CJ WILL BLOCK YOUR ACCOUNT PERMANENTLY.
CJ offers a quicker dispute solution and will appreciate it a lot if you provide:
a. Photos or videos of the damaged item to prove damage. If the photo cannot prove the products are damaged, please upload the video.
b. Screenshot of the e-mail or dispute received including name, date and content. In other words, a customer has sent the complaint (Through PayPal Dispute or other Gateway, e-mail, etc.).
c. The products need to be returned to CJ if our Dispute Team asks for a return in Disputes