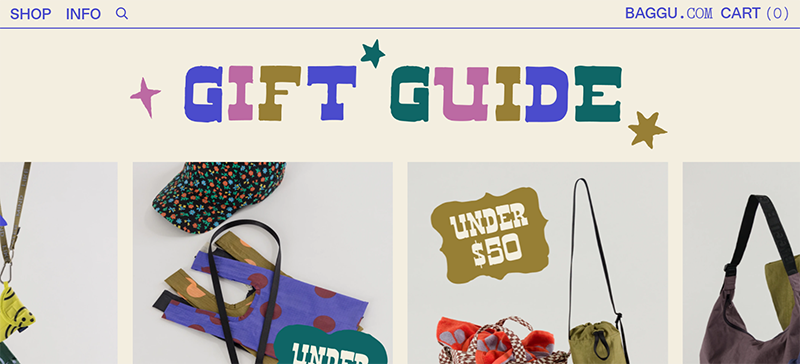 BAGGU has a range of canvas and leather bags in a wide variety of bright colors and patterns. From its basic reusable grocery bag, to its 3D zip bag for shoes or craft supplies, to its endless array of totes, purses, duffle bags, clutches, and key chains, Baggu.com is committed to creating environmentally and ethically responsible products.
Coupon Codes

Reusable Bags as low as $10

Travel Bags as low as $30

Best Sellers as low as $12

Duck Bags Now $34
Shopping Tips
How Can I Redeem a Baggu Coupon Code?
To redeem a Baggu promo code, go to the Checkout page and click the link in the gray bar at the top of the page with the shopping cart icon followed by the words "Show order summary" and a downward arrow. This opens a drop-down window where you'll see a rectangular box containing the text "Gift card or discount code." Enter your Baggu discount code into this box, and then submit the code by clicking the gray "Apply" button to its right. The site will then automatically adjust your subtotal to reflect the applicable discount. You can only use one Baggu promotional code per order.